Course Details
The course "China Issues", of 2 credits, addressed to the students of Sant'Anna School of Advanced Studies, has kicked off in Pisa and it will last until the beginning of June. It includes 8 meetings of 2 hours each. The frequency and the reading materials, sent to the participants, are mandatory. 
This year the course has been enriched by a special publication, which collects the interviews of all the lecturers of the previous years, published on Professor Di Minin's blog "Fuoriclasse". 
1- Introductory class
:
Time and place: April 12th, 14.00-16.00 – Aula magna storica, Sant'Anna School of Advanced Studies, Pisa 
Speakers: 
Prof. Alberto Di Minin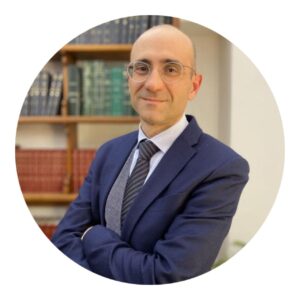 Alberto Di Minin is Full Professor of Strategy (Economia e Gestione delle Imprese) at the Institute of Management – Sant'Anna School of Advanced Studies, Visiting Professor at the Department of Operations, Organization and Human Resources – Twente University in The Netherlands, and Research Fellow with the Berkeley Roundtable on the International Economy (BRIE, University of California Berkeley). He's the Director of the MIND (Management & Innovation Design) Community. 
Alberto's research and teaching deal with the appropriability of innovation. In particular, he focuses on open innovation and business model innovation. He also works on technology transfer, intellectual property and R&D management. His latest publications appeared on California Management Review, J. of International Business Studies, R&D Management J., Research Policy. He is the Italian Director of the Confucius Institute of Pisa and the Director of the Galilei Institute at Chongqing University. 
Filippo Fasulo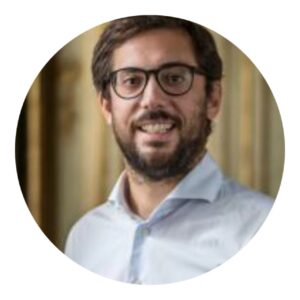 Filippo Fasulo is the Scientific Coordinator of Centro Studi per l'Impresa della Fondazione Italia Cina (CeSIF), researcher at ISPI and fellow at Sant'Anna School of Advanced Studies. His research interests include China's internal and external politics.
In 2012 he received a Master in China in Comparative Perspectives from the London School of Economics and Political Science. Since 2011, he has been lecturing on China-related topics at the Catholic University of Milan, and since 2017 at the Sant'Anna School of Advanced Studies. He is also Academic Secretary for Far Eastern Studies at the Ambrosiana Academy in Milan and a member of the editorial board of "Mondo Cinese", the most important Italian magazine on contemporary China.
2- The Great Themes of Contemporary China
Time and place: April 19th, 14.00-16.00 – Aula magna storica, Sant'Anna School of Advanced Studies, Pisa 
Speaker: Giada Messetti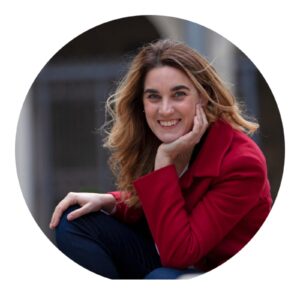 Giada Messetti was born in Udine in 1981. A sinologist, she lived for a long time in China, where she wrote for "Diario" and collaborated with the correspondence offices of Rai, and Italian national newspapers "Il Corriere della Sera" and "La Repubblica". She returned to Italy in 2011, where she has worked for several television and radio broadcasts. 
She is currently the author of the in-depth program of Rai3 «#CartaBianca». Together with journalist Simone Pieranni, she created and hosted the podcast titled "Rickshaw", available on the main streaming platforms.
3 – Chinese Culture: a Bridge between Tradition and Contemporary China
Time and place: April 26th, 14.00-16.00 – Aula magna storica, Sant'Anna School of Advanced Studies, Pisa
Speaker: Federico Masini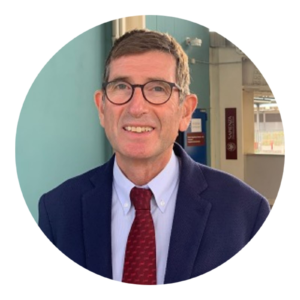 Federico Masini graduated in Philosophy at the Faculty of Letters and Philosophy of the University of Rome La Sapienza. He also studied at the University of Berkeley and in Beijing, where he then served as a contractor at the Press Office of the Embassy of Italy (1987-1990). In 1990 he was awarded the National Prize for Translation by the Ministry of Cultural Heritage and in 1993 he obtained a PhD in Oriental Studies.
He began his academic career as an adjunct professor of Chinese Philology at the Faculty of Letters and Philosophy of the University of Rome La Sapienza, where from 1997 to 2000 he was Associate Professor of Chinese Philology. Since November 2000 he has been Full Professor of Language and Chinese Literature at the Faculty of Oriental Studies of the University of Rome La Sapienza, a Faculty of which from March 2001 to 2010 he was Dean. He has written extensively on the topics of Chinese linguistics, the history of relations between the West and China, modern Chinese literature and vernacular Chinese literature.
4 – China's Role in the World
Time and place: May 5th, 14.00-16.00 – Aula magna storica, Sant'Anna School of Advanced Studies, Pisa
Speaker: Kerry Brown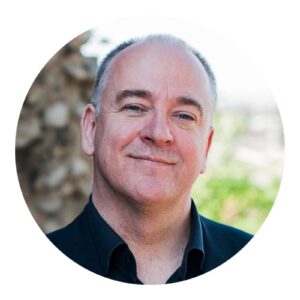 Kerry Brown FRSA is a British academic, author and sinologist specialized in Chinese history, international relations and politics. Brown is a current Professor of Chinese Studies and Director of the Lau China Institute at King's College, London, a Member of the Council of the Kent Archaeological Society, and Associate Fellow at Chatham House. 
Brown's main interests are around the development of politics and society in China from 1949 onward. He has written in particular about the Communist Party of China as a cultural rather than a purely political organisation and about contemporary elite political figures such as Hu Jintao, Xi Jinping, and about China's international relations. He has also published work academically on the uses of language and its relationship to institutions and power structures in China, and in 2017 was elected a Fellow of the Royal Society of Arts.
5 – Innovation in China
Time and place: May 10th, 14.00-16.00 –  Aula magna storica, Sant'Anna School of Advanced Studies, Pisa
Speaker: Fu Xiaolan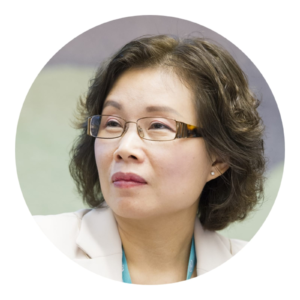 Xiaolan Fu (傅晓岚) is the Founding Director of the Technology and Management Center for Development (TMCD), Professor of Technology and International Development and Fellow of Green Templeton College.
Her research interests include innovation, technology and industrialization; trade, foreign direct investment and economic development; emerging Asian economies; innovation and productivity in the UK/US.
6- China – ASEAN: Cross-border Innovation and the Role of Chinese Companies
Time and place: May 14th, 14.00-16.00 – Via Maffi 2, Sant'Anna School of Advanced Studies, Pisa
Speaker: Pietro Borsano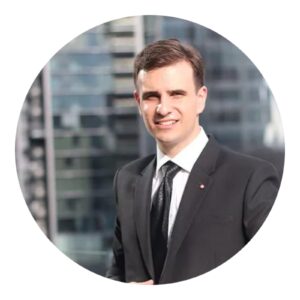 Pietro Borsano is the Faculty member responsible for Entrepreneurship and Core Business at the newly-established School of Integrated Innovation, Chulalongkorn University (the oldest and #1 University in Thailand, according to QS and THE Impact rankings), where he is building an innovation ecosystem and grooming Thai and international students to strive as the next generation of entrepreneurs and corporate digital transformers in Southeast Asia.
His professional experience spans across academia, management advisory, and law practice, in both Europe and Asia. He is a fellow of the Innovative Teaching Scholar Programme (Stanford University) and of ELI Asia| Entrepreneurial Leadership and Innovation Executive Development Programme (Babson College)."
7- Industrial and Energy Policy of China
Time and place: May 24th, 14.00-16.00 – Aula magna storica, Sant'Anna School of Advanced Studies, Pisa
Speaker: Ilaria Mazzocco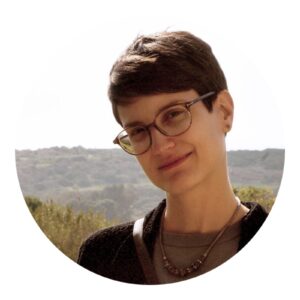 Ilaria Mazzocco is a Senior Research Associate at the Think Tank of the Paulson Institute, where she focuses on China's energy landscape, industrial policy, and where those intersect with environmental policy. She also examines some of these issues in terms of the China-EU relationship.
Ilaria holds a Ph.D. from the Johns Hopkins School of Advanced International Studies (SAIS). Her dissertation focused on China's electric vehicle promotion efforts and the role of local governments. Previously she was a research assistant for the China Africa Research Initiative and also for the China Environment Forum at the Woodrow Wilson Center for International Scholars. She also holds Master's degrees from Johns Hopkins SAIS, Central European University, and a B.A. from Bard College in New York.
8- Urban Development and Architecture in China and the Activities of the European Chamber of Commerce in the PRC
Time and place: June 14th, 11.00-13.00 – Aula magna storica, Sant'Anna School of Advanced Studies, Pisa
Speaker: Massimo Bagnasco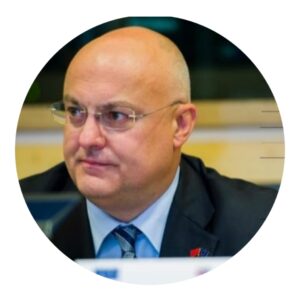 Massimo Bagnasco is Managing Partner of Progetto CMR (Beijing), an Italian design practice that ranks into the top 100 architecture firms worldwide, with headquarters in Milan and 12 offices around the world. In 2004 he moved to China to set up the local Company. Since then he was in charge of the firm's operations all over China. In 2009 he became a Partner.
Actually he is also Vice President of the EU Chamber and recently he was elected as Chairman of the South West China Chapter (Sichuan, Chongqing, Yunnan and Guizhou). 
He has been an Experts Advisory Board Member in two HORIZON 2020 funded cooperation projects between EU and China, in the field of urban development and innovation, as well as in the Enrich China one.
He is a visiting professor at the School of Architecture at Beijing Jiaotong University. Recently he was nominated as Advisory Board member of the China Center in Turin Politecnico.
To be thanked for the precious collaboration, the assistants:
Fabiana Rita De Carlo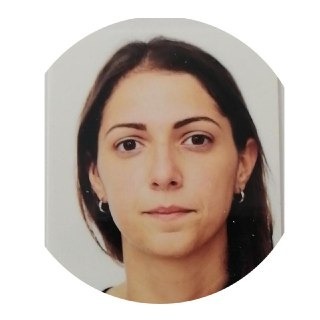 Program Officer at the Sant'Anna School of Advanced Studies, she is responsible for supporting scientific activities and academic cooperation with China. She is also responsible for coordinating the educational and cultural activities of the Confucius Institute of Pisa.
Graduated in International Relations – "China and Global Studies" – at the University of Turin, she is a sinologist, linguistic and cultural mediator. Previously she worked at ANGI 中意亲年会, a non-profit organization based in Turin, dealing with the integration process of the Chinese citizen on the territory.
Marco Bonaglia 
Marco Bonaglia is a PhD candidate in Business Administration at Chongqing University, with a research on the topic of "tourism management". Previously he worked in Milan for non-profit organizations dealing with Chinese investments in Italy and Sino-Italian relations. He currently manages the activities of the Galilei Italian Institute in Chongqing, directed by Professor Di Minin, the result of a fourteen year long cooperation agreement between Sant'Anna School of Advanced Studies and Chongqing University. 
His main research interests are the economic development of Western China and Chongqing tourism sector.