I have the great pleasure to announce that Sant'Anna School of Advanced of Pisa has been included in the consortium of the "European Training Network for InduStry Digital Transformation across Innovation Ecosystems" (also called "EINST4INE") together with six other universities, respectively RMIT Europe (Spain), Lappeenranta-Lahti University of Technology (Finland), Aarhus University (Denmark), University of Cambridge (UK), Universität Stuttgart (Germany), and Libera Università Internazionale degli Studi Sociali Guido Carli (Italy), as well as 15 industry organisations and two academic partnering organisations: RMIT University (Australia) and the Garwood Center for Corporate Innovation, Haas School of Business, UC Berkeley (USA).
The goal of this research project is to provide top-level and knowledge-base within the overarching research filed on industry digital transformation across innovation ecosystems, leading to a new generation of high performing early stage researchers in innovation and technology management, able to embrace the fundamental challenges of future industrial systems. 

The mission of EINST4INE is to develop a cohort of leaders in research and business, and to equip them with a unique set of hybrid tech-digital behavioural skills and cutting edge knowledge developed within four cross disciplinary yet complementary areas, respectively: human side of digital transformation, coordination and decision making, enabling technologies and new value creation logic and orchestrating innovation ecosystems.
Sant'Anna School of Advanced Studies in particular embraces the role of developing a knowledge base on the human side of digital transformation including changed and new businesses models together with new ways of working through human-machine interaction.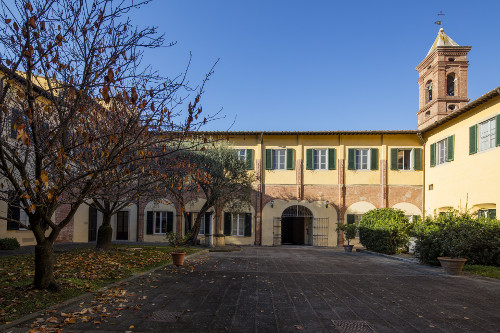 Sant'Anna team is made up of Alberto Di Minin (Scientific Manager), Arianna Menciassi (Vice-Rector), Calogero Maria Oddo, Valentina Cucino and Cristina Marullo. 
The project will kick-off next January, when the call for the recruitment of Early Stage Researchers will be launched (ESRs are those who are, at the time of selection by the host institution, in the first four years (full-time equivalent) of their research careers and have not yet been awarded a doctoral degree). The whole project will end in December 2024.
Here are the links to EINST4INE social media accounts: