On Friday May 4, 40 students from Sant'Anna School of Advanced Studies, enrolled in the Masters in Innovation & Service Engineering (MAINS) and Management of Innovation (MAIN), spent a full day designing and testing new solutions to improve visitors' experience in "Piazza dei Miracoli" in Pisa.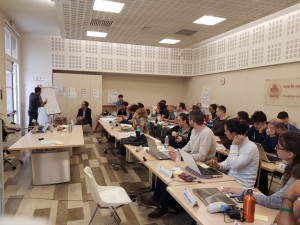 Under the supervision of Professor Mattia Bianchi (Stockholm School of Economics) and Professor Alberto Di Minin (Sant'Anna School of Advanced Studies), students have first interviewed a few tourists and then analysed the collected answers through the "design thinking methodology" developed by Stanford University. The "design thinking methodology" it's a way of using a designer's toolkit to find ideas and solve problems, it's human centric, it observes problems from the inside out and finds the right questions to answer. This innovative approach has now become one of the most important methodology for the creation of new business models and plays a fundamental role for innovative Start-ups.
Students from Sant'Anna School, after collecting the feedbacks from tourists, described their experience to Andrea Ferrante (Councilor for culture and trade of the municipality of Pisa), who attended the final discussion of these mini-projects.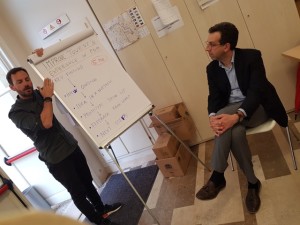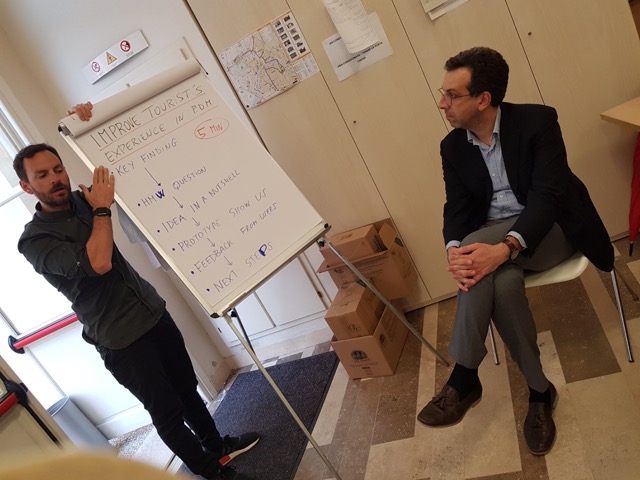 The results? Fresh ideas have been presented to make visitors' experience to "Piazza dei Miracoli" more "smart," through the use of augmented reality, virtual guides and new apps designed for a more interactive visit through one of the most used tools in everyday life, our smartphone.