On May 25th, at the Unicredit Pavillion in Milan, took place the Technology Forum 2018 hosted by The European House – Ambrosetti. The Technology Forum is a leading event that brings together top leaders belonging to Research, Business, Finance and Institutions that represent the four key players of successful innovations.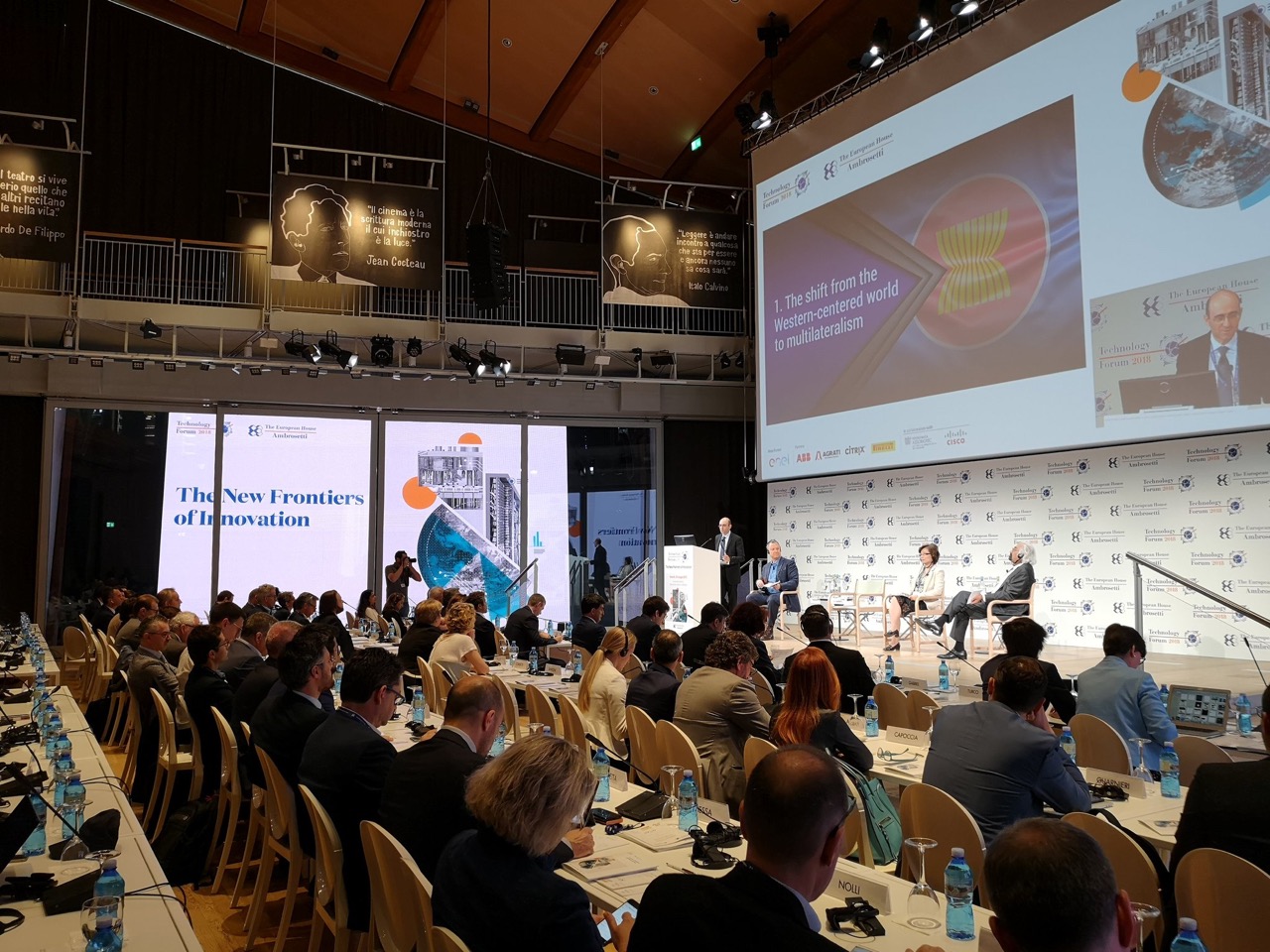 In his inaugural speech, the host of the event, Valerio De Molli, Managing Partner & CEO, The European House – Ambrosetti, put the spotlight on a rising need for innovation in a context where new frontiers of innovation are emerging.
Alberto was in charge to give an introduction on the coming multilateral world and to chair a dialogue with outstanding speakers from all around the world. Presenting his overview, Alberto highlighted the new global environment shaped by changing policies in the United States and by new global players in the field of innovation. The first among them is China, a country that is setting new standards in innovation processes and results. However, Europe has still a role to play thanks to EU's research plans in selected fields like Quantum Technology.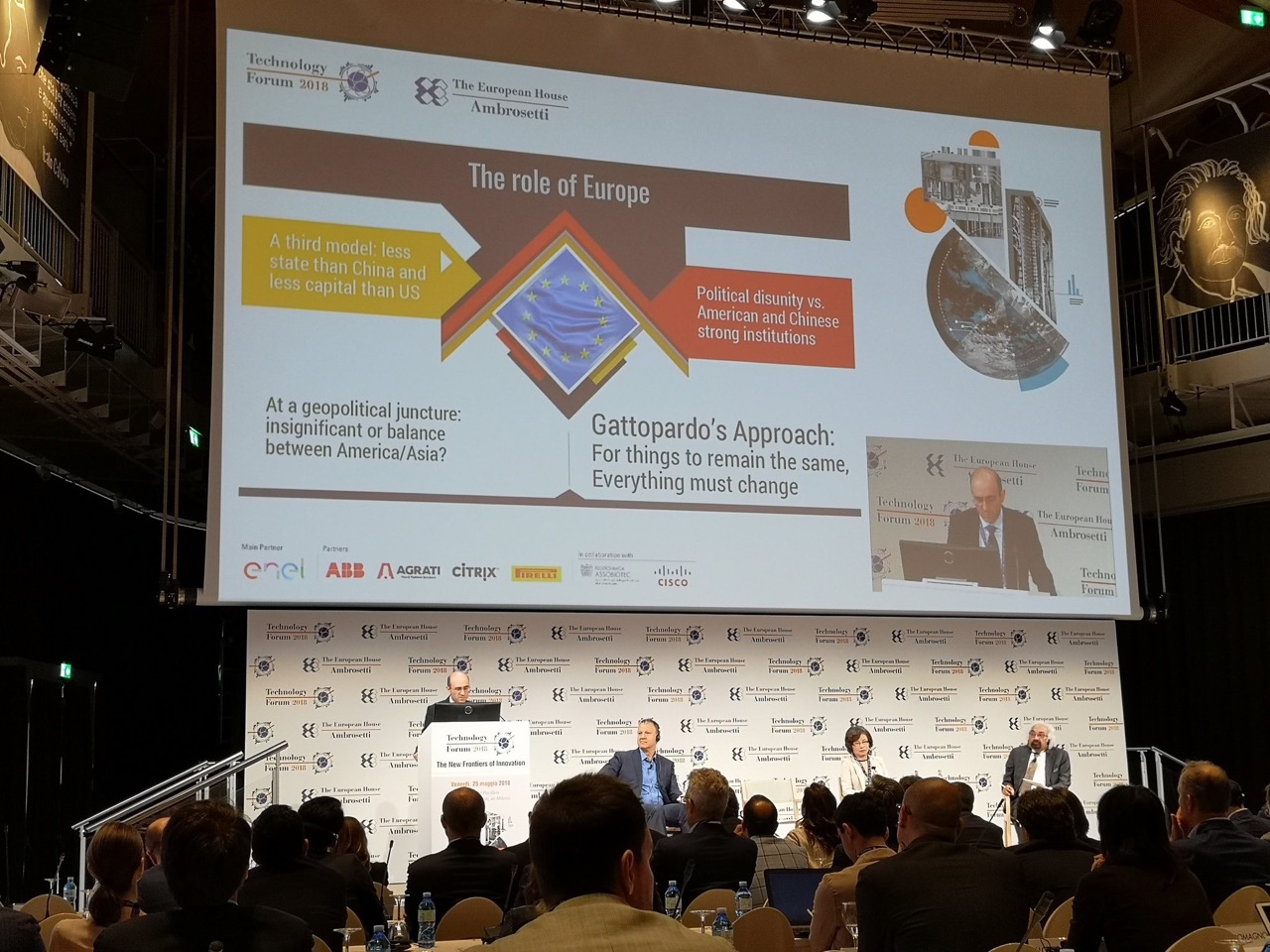 Alberto's view was strengthened by the speech given in the first panel. Sam Pitroda, among other things Founder and first Chairman of India's Telecom Commission, confirmed how the world's innovation center is moving away from the traditional hotspots and it is moving east. Fu Xiaolan, Professor of Technlology and International Development at Oxford University, underlined how interconnections among innovation centers might be a key feature of future research. Alberto noted that China's Belt and Road Initiative would be a game changer in term of allocating resources and building opportunities for development.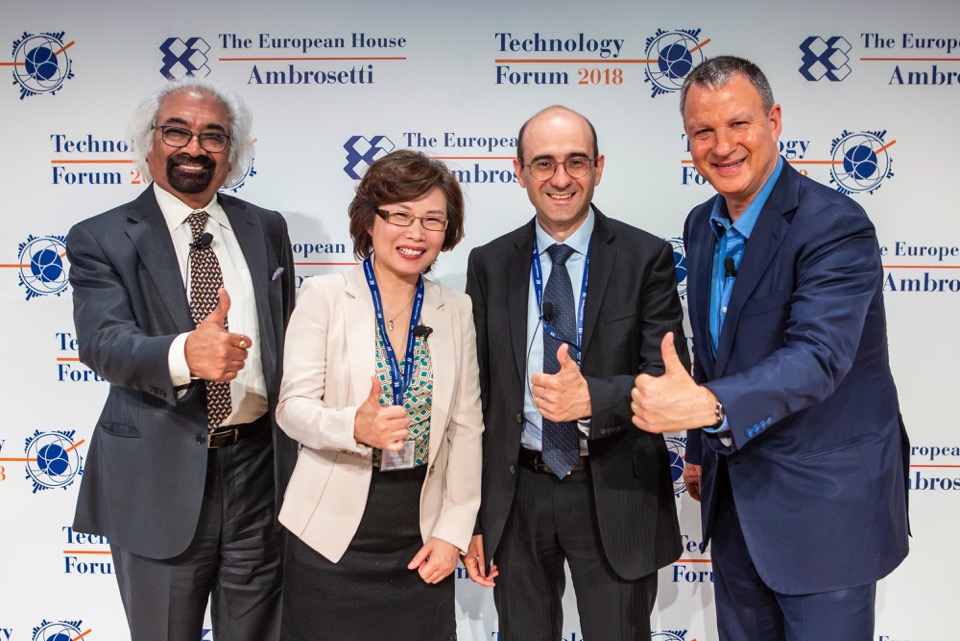 However, present innovation powerhouses might still be at the top, as both Erel N. Maragalit, Founder and Chairman of JVP, and Gianluca Galletto, Senior Advisor of Smart Cities New York – who was a leading speaker in the second panel chaired by Alberto – reminded.   India and China were the topic of discussions that Alberto had with Utkarsh Amitabh, Founder of Network Capital, and with Marco Spinetto, Head of Strategic Innovation and R&D at Pirelli Tyre.